Update: ABC cancelled the show!!! Praise the Lord!!!! Lesson: If you mock God, you lose.
When I first saw GCB advertised I thought to myself, "That's another show I won't watch." But I did. I missed the pilot airing last Sunday (I'd rather watch Celebrity Apprentice – at least there I get some marketing & business ideas), and they were talking about it on the 700 Club this morning, so I viewed it online just to see what all the fuss was about.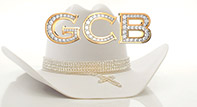 I was disgusted. The show is based on the Book, "Good Christian B*tches" and it stars Annie Potts as Gigi Stopper, Leslie Bigg as her daughter, Amanda Vaughn, Kristen Chenoweth as the nosy neighbor, Carlene Cockburn, and (I was disappointed to see one of favs), David James Elliot as Carlene's husband, Ripp Cockburn.
Premise: Amanda's husband, a younger version of Bernie Madoff, dies in a car crash with a mistress and Amanda, after losing everything, moves from L.A. to her mom's in Dallas, TX. There she reunites with her high school friends who hash out old jealousies.
The "Christians," who quote scripture for all the wrong reasons are perfect examples of the 7 Deadly Sins:
Greed – they never have enough -
Pride – they're always trying to one-up each other
Lust – sexual innuendos, language – well they stop short of doing the deed on the air
Vanity – Gigi: "God often speaks to me through Christian Dior."
Gluttony – one of Amanda's friends is constantly eating and she's the only one that's not pencil thin.
Anger – I was surprised Amanda didn't punch Carlene after a snide remark.
Sloth – OK, this is the only I didn't see portrayed in the show. They're too vain to be sloppy.
Gossip – Yes, I know this isn't official one the Big 7, but it's so prevalent in the show I had to add it. I guess it takes the place of sloth.
At first, Amanda seemed to be the only character who walked-the-walk so to speak and she's not a Christian. At least she told her mother as she was unwillingly going to church with her, "I've raised my kids so they can believe what they want to believe." She didn't want the truckload of clothing and the fancy car that suddenly appeared at her front door. She criticized her friends for their behavior and she frowned upon a male friend's gay jester to another guy. But then she takes a job at a "Hooters" type place where the uniform's hot pants & a barely there top showing more cleavage then cloth.
I pray that this show doesn't last long, but look at "Desperate Housewives."
For me, Satan is running programming at ABC. Look at these other shows: "Scandal," "Revenge," "Modern Family," "Cougar Town," "Don't Trust the 'B' in 23″. I stopped watching "Body of Proof" and "The Practice" because of how they portrayed the female lead characters as sluts.
Garbage in, garbage out. God is watching us. Do you think he approves of what we watch? Of course not! Turn off the TV and read your Bible! Find out from the Source Himself how God wants you to act and OBEY!
Let's prove to the world that we are the Light and the Salt not a bunch of hypocrites!
Further reading:
If you enjoyed this, you'll love Giselle's award-winning Christian novel: Deo Volente! (God Willing): Love in the First Century a historical novel about the early church check it out! $1 from the sale of each book – no matter what format, benefits StreetLight Phoenix to help eradicate child sex slavery. www.giselleaguiar.com/novel1
Great Blessings!
Soli Deo Gloria!
Giselle Aguiar
Christian, Award-Winning Author
Follow Giselle on Twitter
https://twitter.com/giselleaguiar